"Inspiring through Nature" is our motto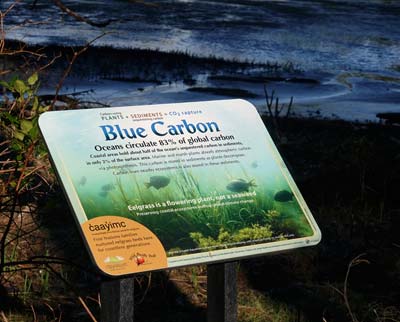 Self Guided Tour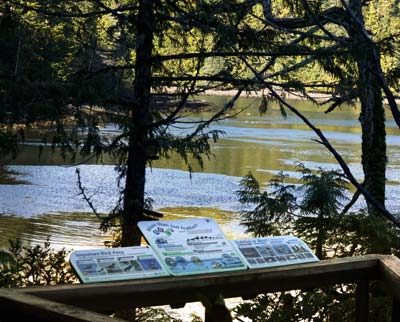 Spring Cove features a naturally screened bird observation decks with tips on how to identify commonly seen species. Thanks to Ian Cruickshank, and Dr Beasley at Wetlands Stewards for bird interpretation, and the Important Bird Area Network for co-sponsoring these signs.
A solitary Wandering Tattler is often seen feeding along the shores of Spring Cove. Please keep your distance from birds, they need a quite space to feed. Photos B. Schramm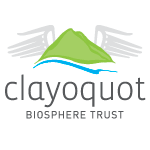 Signs are funded by the CBT, IBA, District of Ucluelet, the WIld Pacific Trail Society, and countless donors. Thank you!
Thanks also to Island Coastal Economic Trust, Resort Municipality Iniciative, and the District of Ucluelet for funding, and Oyster Jim and Edwards Excavation for designing and building this beautiful trail.
Thanks to Andy MacKinnon, the UVIC Field School and specialists for their help in research and content for signage, and Wild Pacific Camp for their vision in supporting this trail on the waterfront.
Please donate to future trail projects by clicking "Donate Now" on this page.
NEW Spring Cove Mudflat Interpretive Trail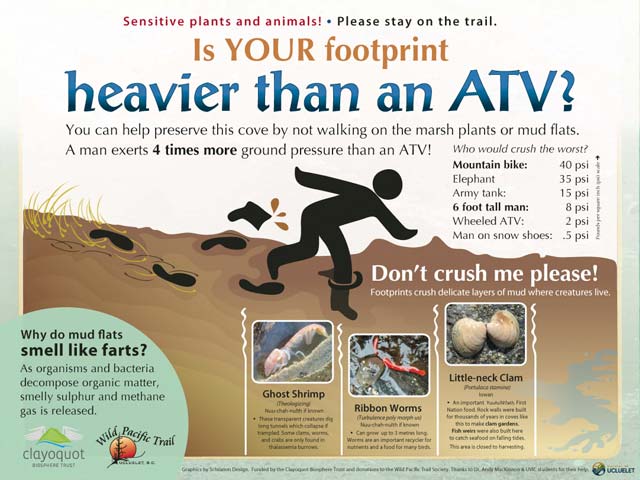 The new Spring Cove Interpretive Trail is a scenic exploration of a environmentally and historically important tidal mudflat. More than just mud, ten displays reveal the wonders of eelgrass nurseries, blue carbon, bio-film superfood, and fun facts to surprise even naturalists. Please stay on the trail, footprints damage this sensitive and slow-to-heal ecosystem. Your footprints really are heavier than an ATV!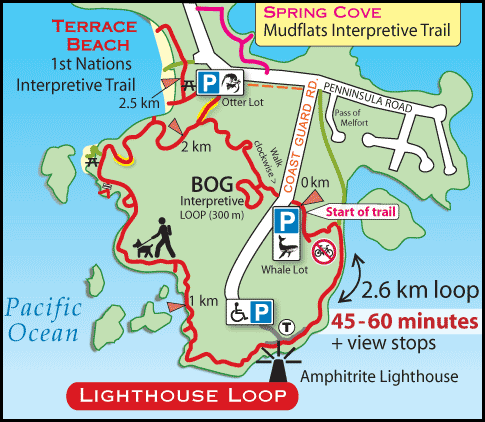 The closest parking lot for this new trail is the Otter Lot at He-TIn-Kis Park.
The sidewalk along Peniinsula connects to cross walks at both ends of the Spring Cove Trail. You can also walk the Lighthouse Loop section adding a loop over to Spring Cove from the 2 km trail junction in He-Tin-Kis Park. Click the map above for a printable PDF.
Dedication ceremony for Spring Cove Trail and the Barb Touchie Elder Tree plaque: Thanks to everyone who came to witness this moving event.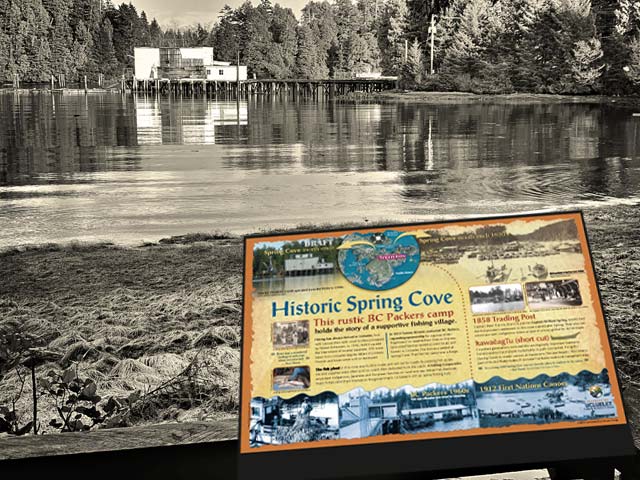 Ucluelet Harbour and Spring Cove has nurtured fish habitat and seafood harvesting for countless generations.