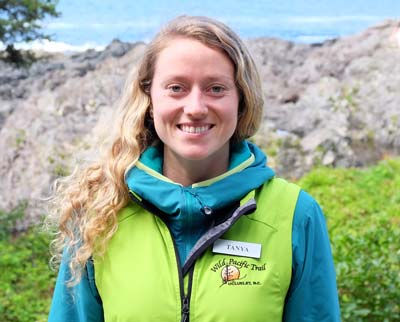 Programs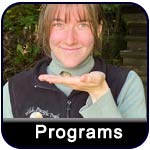 Please leave a toonie once a month to support our employees. Our Trail Naturalist and program partners will be offering special events and programs as soon as health concerns are lifted.
All events are sponsored by the trail society and supported by donations. Read more>
Avoid touching signs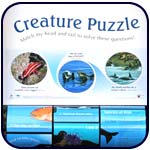 Please do not use Big Beach Interpretive signs until it is safe to do so.
Did you know, now you can see a live web cam of the lighthouse at ukeelivecams.com.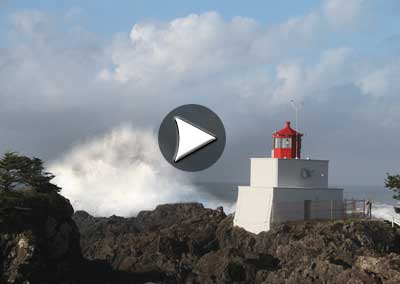 Follow us on facebook to stay current.
Covid-19 Best Practices
FOR YOUR SAFETY: Visitors are encouraged to return home during this crisis.
The trail remains open for west coast residents to enjoy as long as you can keep 2 metre physical spacing.
If the parking lot is full, come back later.
Please walk the lighthouse loop clockwise to decrease cross traffic.
Please PASS by stepping into VIEWPOINTS, do not block traffic or approach friends.
Alert users with kindness from a distance to agree where passing is safe. Also avoid stepping on sensitive plants, find a gravel pullout.
Keep dogs close to you on their leash.
Please also avoid touching signs, wash hands when returning home. Outhouses have been closed to prevent contamination.
Nature is an incredible healer, so for our mental and physical health please keep 2 metres apart (the wing span of a bald eagle).
If we can not keep this distance, the trail will face closure.
Due to concerns about this virus our public programs have been postponed.
20th Anniversary video: " Inspiring through Nature"
Join us for a free interpretive walk later this year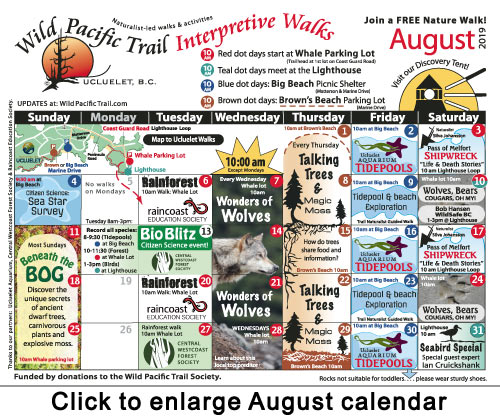 Walks are FREE, please donate to help keep our staff employed until events can return.
Thank you for your support! Contributions via CanadaHelps or mailed to Box 572, Ucluelet will receive a charitable receipt.
Click here to learn more about donations to the non-profit trail society.