"Please STAY ON THE TRAIL and learn from my experience" - Oyster Jim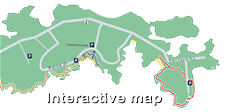 ---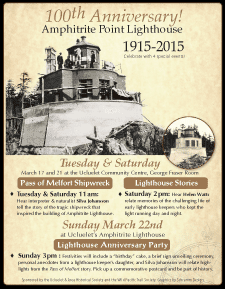 "Wild Pacific Rim trails are great! All are well constructed with helpful interpretive signs. Paths require some uphill trekking and just take your time--all is doable!!!"
Every inch of the hike you have to stop and take a photograph. Can't wait until the kids are older and we can do the whole thing. " Daisy, Brooklyn, NY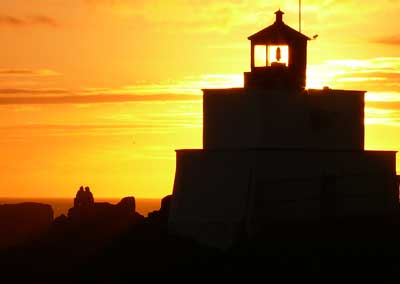 Wheel chairs & strollers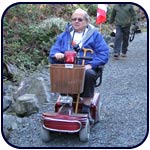 This trail section is accessible to children's strollers, and paved wheelchair access is available at the lighthouse, and beyond if you have an off-road model.
Parking
Your exploration starts at the tip of the Ucluelet Peninsula. Park at the first lot on Coast Guard Road. A smaller lot is available at He-Tin-Kis Park, which is the trailhead for Terrace Beach Interpretive Trail or Spring Cove Mudflats Interpretive Trail. If you have a wheelchair there is a paved access from the Coast Guard Station parking lot (please use the first lot on Coast Guard Road if you can walk).
Please leave bikes in racks provided at parking lots.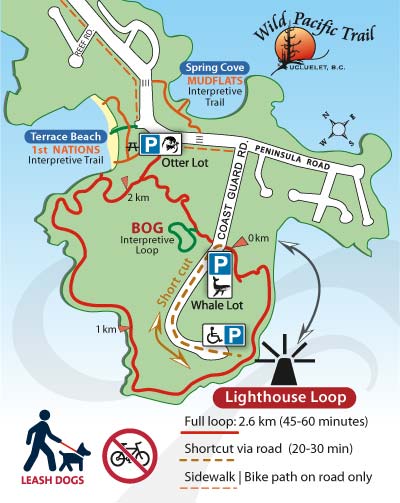 Toilets
Portable toilets are provided at the three entrances to the Lighthouse Loop (the main lot, lighthouse and He-Tin-Kis Park). The trail is open year-round during daylight hours.
GPS:
Lat. 48.92369104633025
Long. -125.54015174761571
N 48 55.421 W 125 32.409